One of my favorite things that blogging has introduced me to is the wonderful world of
Etsy
.
I had always dabbled at a few shops here and there, but always seemed to get overwhelmed when searching for a specific item. Throughout the last few months, however, I have found some wonderful shops that I can't help but share with you.
TRN Designs
came to the rescue when I was looking for something fun to give to everyone on our annual beach trip. I saw these adorable koozies and knew that I just
had to have
them. At $7 each, these are a bargain. I mean, you get a
monogram
AND a
bow
! I got these for all of the ladies, and basic navy with a red monogram (and no bow, duh) for the men. They were great for keeping track of drinks throughout the week!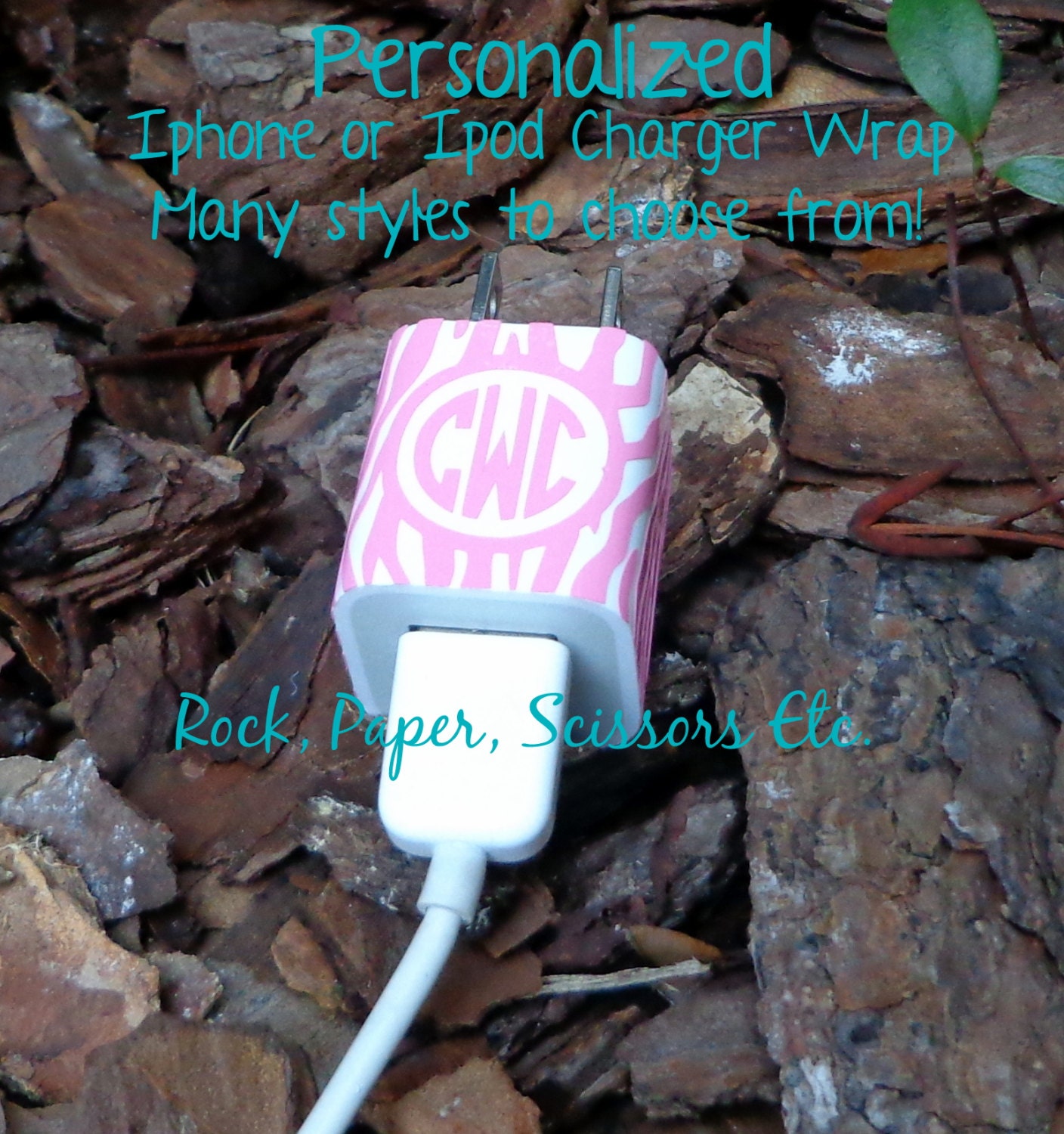 Everyone I work with has an iPhone. Our chargers are
constantly
getting mixed up, and most of us have put stickers of some sort on them to distinguish one from another. I went a step further and went on the hunt for a
monogram
small enough to fit around the charging piece. Enter
URSoCrafty
. Now, everyone knows which charger is mine, and that little white box finally has some personality!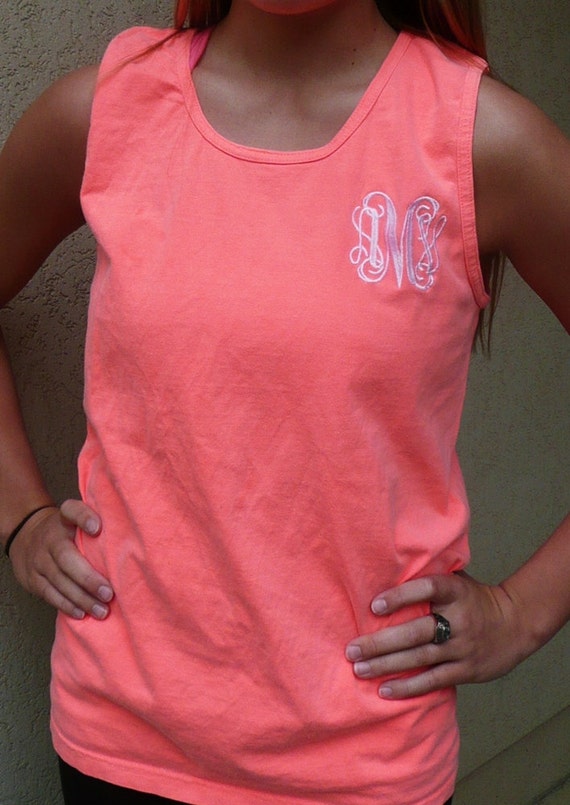 Alright, maybe I just realized that my monogram addiction is getting kind of bad. BUT, I have been on the hunt for this "frat tank" style on the cheap. I would love to create tons of cute pocket tanks from other retailers, but with a $30-$40 price tag, that is simply not practical. I found these
awesome
comfort colors tanks for $16 from
BaileyWicks
. I ordered my first one (turquoise and black) last Monday and it was in my mailbox by Friday. I was shocked, and even more excited. I may or may not have placed another order for 2 more. They will be ideal for my vacation to throw on over a bathing suit, or to wear while zip lining.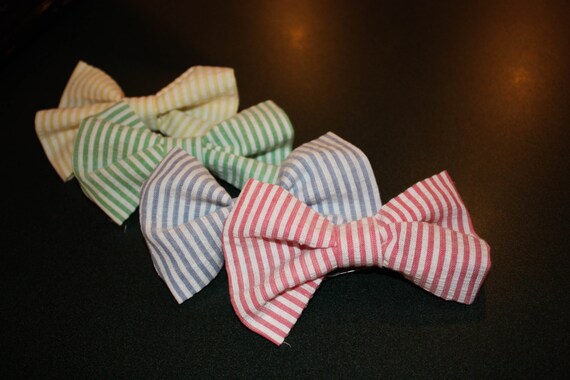 Please tell me I'm not the only one who doesn't want to pay $20 for a hair bow? I have been looking for some cute,
cheap
bows to wear throughout the summer, and just have not been able to bite the bullet at other highly priced monogram shops. I mean, I'm wearing it in my hair, and chances are, I'm going to lose it within a few weeks.
ChevronStripeShop
to the rescue! She carries adorable bows (even some printed Lilly Pulitzer ones) and they're only $5! FIVE DOLLARS. For that price, I bought two.
Where are your favorite places to shop on Etsy!?
What are some of your favorite finds!?