Packing for my trip this weekend was much harder than I thought it would be. Maybe some of that blame could be placed on the fact that our dryer has been broken since Sunday (..and I had to frantically figure out all that I needed to bring almost a week ahead of time), but I'll put that excuse aside. Maybe I also didn't want to overpack and look like that needy girl who packs too many outfits for the first trip with her boyfriend, either.
So what went into my suitcase?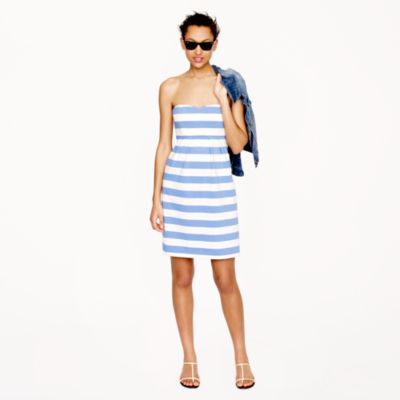 Sundresses
||
Quite a few of them, actually. Since the forecast is looking to be quite warm, these seem to be the perfect option for late afternoon touring and early evening dinners outside. This one I picked up from
J. Crew
a few months ago and have been dying to wear it since!
Shorts and Light Tops
||
My new favorite shorts, the
Barclay Short
, are super lightweight and all of the colors match with everything. I figured they would be easy to mix and match and will be easy to run around in all day.
Cross-Body Bag
||
Not lugging around a heavy tote in the hot sun is definitely going to be a must. My
kate spade
cross-body is light enough to make it manageable, yet big enough to fit the essentials.
iPhone Charger || After spending many days romping through NYC, I know how quick phone batteries die. They die even faster when you're busy snapping pictures and using Apple Maps to navigate city streets. There are always random places to take a few minutes to charge the battery, so this baby will be in my bag the whole time.
What would you pack for a weekend long trip with your boyfriend knowing that the forecast is going to be in the 90's all weekend!?